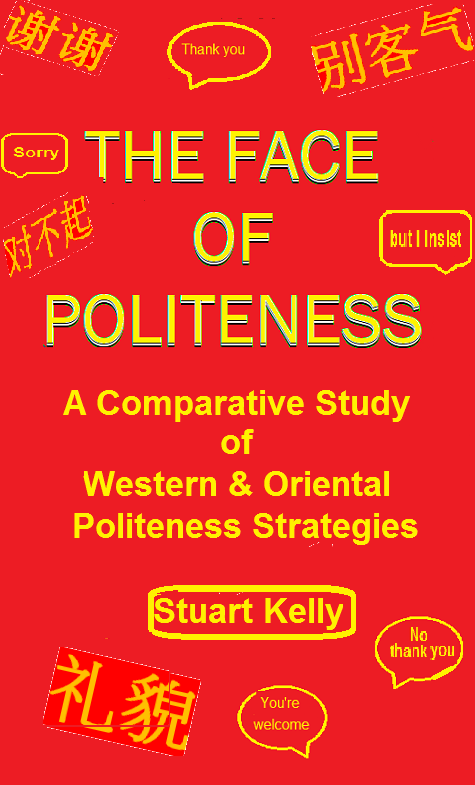 A Comparative Study
of
Western and Oriental
Politeness Strategies
(PDF Format)
Variations have been identified in the ways that different languages and cultures strive to maintain face in every day encounters. In particular, striking differences have been pointed out in the strategies used in the English and Chinese acts of complimenting.
Stuart Kelly is a native English Speaker who has travelled widely in The People's Republic of China. His personal experiences prompted him to investigate further. In this book, he examines these differences with reference to scholarly works and real world observations.
£4.49